United We Stand Coin


We designed the United We Stand Coin (1 3/4" in diameter) for police departments, fire departments, and military personnel. One side of the coin (see picture below) is a generic design (see detail below). On the other side, police and fire departments or military personnel can display their patch detail, badge detail, city or state seal, military insignia, Operation Enduring Freedom, etc.

Coin may be fully enameled, or finished in either gold or silver without enamel. Coin is die struck and of the highest quality. Edge of coin may be flat or ribbed.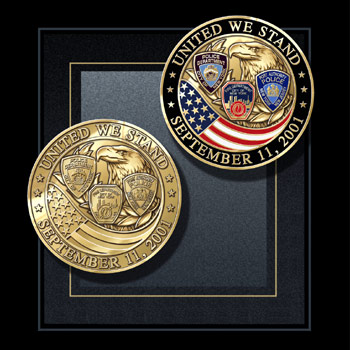 UNITED WE STAND COIN:
generic side depicted
(your patch, badge, etc. on other side)

Gold Finish and Enamel Finish shown
(Silver Finish not shown)


© Coin design is protected by copyright. .
Unauthorized use is prohibited by Federal Law and any violation will be prosecuted.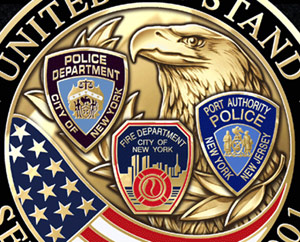 UNITED WE STAND COIN
DETAIL (Enamel Finish)