Already know what you want?

to fill out our brief form. We'll get back to you right away with a price quote.


Originality


Unmatched Quality


Personable Service


Competitive Prices

A unique design has been created exclusively for the members of
U.S. BORDER PATROL
Entirely crafted in solid precious metal, each ring is meticulously manufactured with an emphasis on quality and attention to fine detail to meet your highest expectation.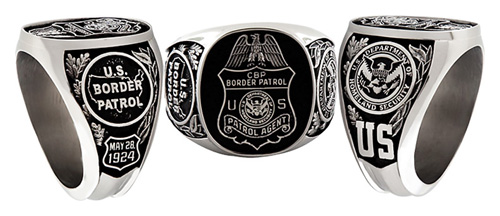 U.S. Border Patrol ring with dark finish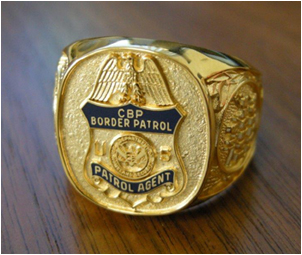 gold ring with natural finish and (optional) color in the badge

Note: Rings are custom made to order and as such, orders cannot be cancelled with full refund after 3 business days from receipt of order.
Due to the fluctuation in our costs for precious metals, ring prices are subject to change without notice based on costs for precious metal at time of your order.


Return to CUSTOM RINGS PAGE