This beautiful ring is custom made to order by Collinson Enterprises in the U.S.A. The detail is exquisite, featuring the Security Police badge on top, Defensor Fortis flash on one side and the Air Force Defender Statue on the other side. Your initial or full name can be engraved inside the band. Rings are available in a variety of metals for you to choose. Production takes approximately 4 to 6 weeks.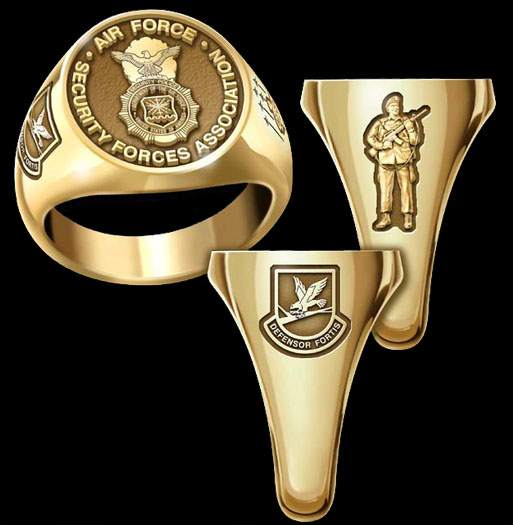 AFSFA RING: GOLD RING WITH NATURAL FINISH (THREE VIEWS)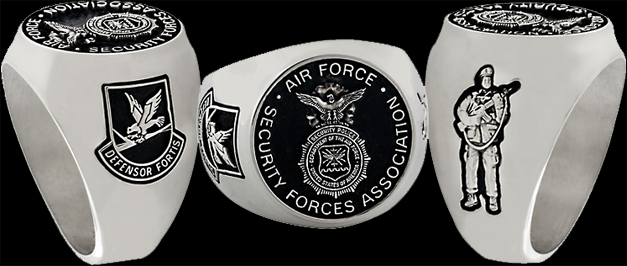 AFSFA RING: SILVER RING WITH DARK FINISH (THREE VIEWS)

Order the Jewelers Stainless – it looks like white gold and is very durable for everyday wear. Or consider Sterling Silver, the queen of metals. Sterling is a softer metal than karat Gold but is much more affordable than Gold. The Sterling ring can be Gold plated to look like the karat Gold ring for a fraction of the price of the karat Gold.